Tuesday, September 25, 2007 at 8:23AM
Perfect Pork Tenderloin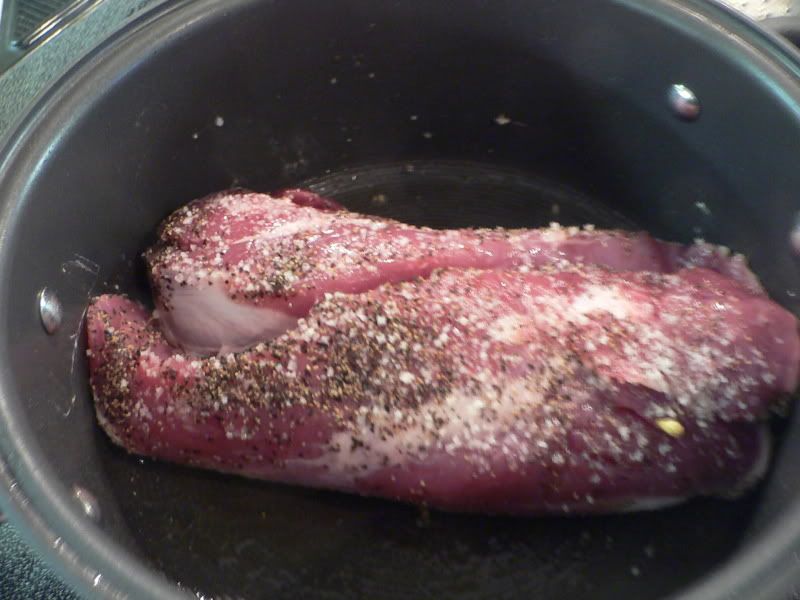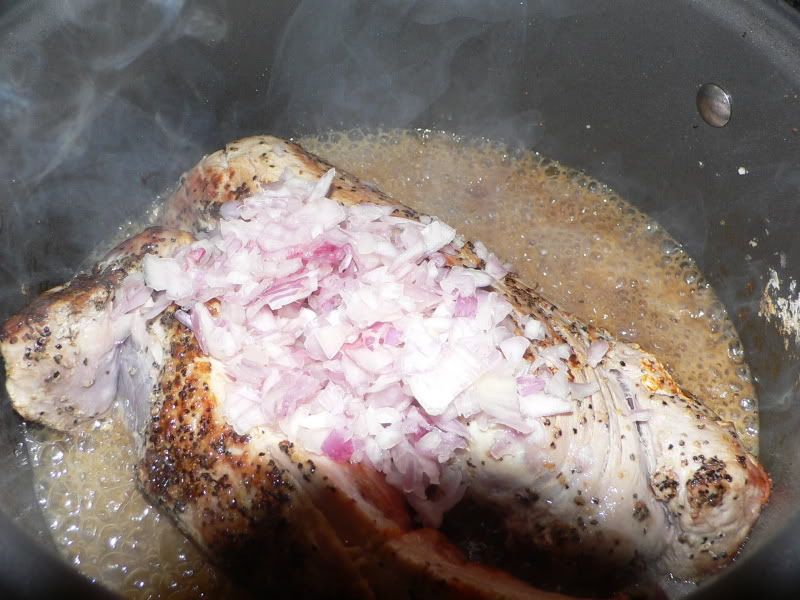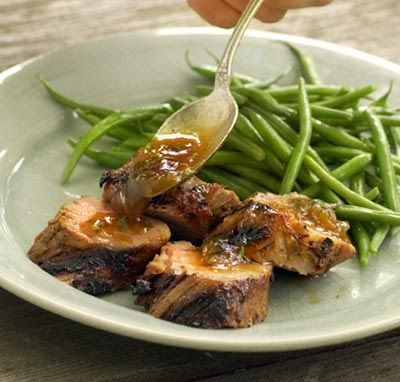 Brown a seasoned (salt, pepper) boneless pork tenderloin in a little bit of olive oil over a medium high heat. Brown all sides well. After well browned add a cup or more of finely diced shallots. Pour in about a cup of white wine or apple juice (I always use wine since I always have a left over opened bottle in the fridge). Boil/simmer hard until the wine reduces to about half. Add 3/4 cup of orange juice and a big handful of fresh sage leaves. Reduce heat to a slight simmer. Cover and cook until tender. Don't overcook or it will be difficult to slice. Remove tenderloin. Thicken pan juces with 2 T flour (I always use Wondra) mixed with 1/4 cup water. Cook, adding water until desired thickness is reached.
Perfect French Onion Soup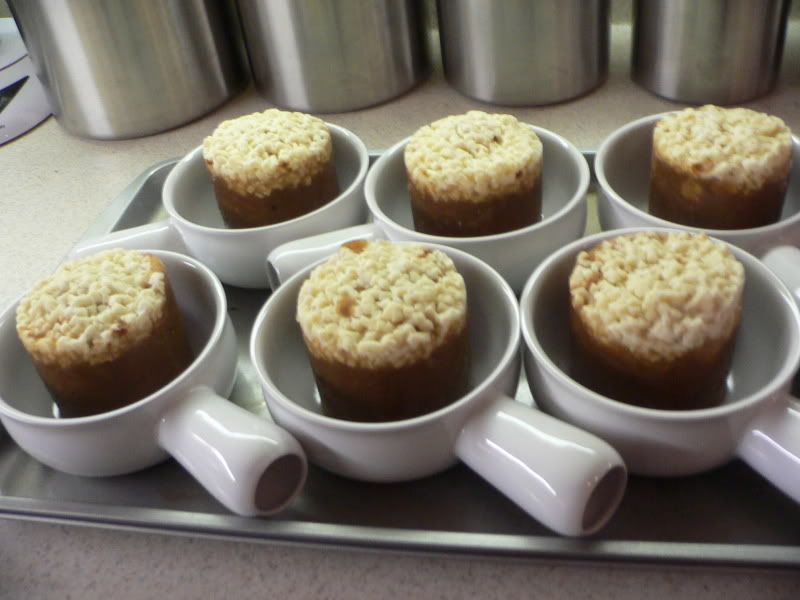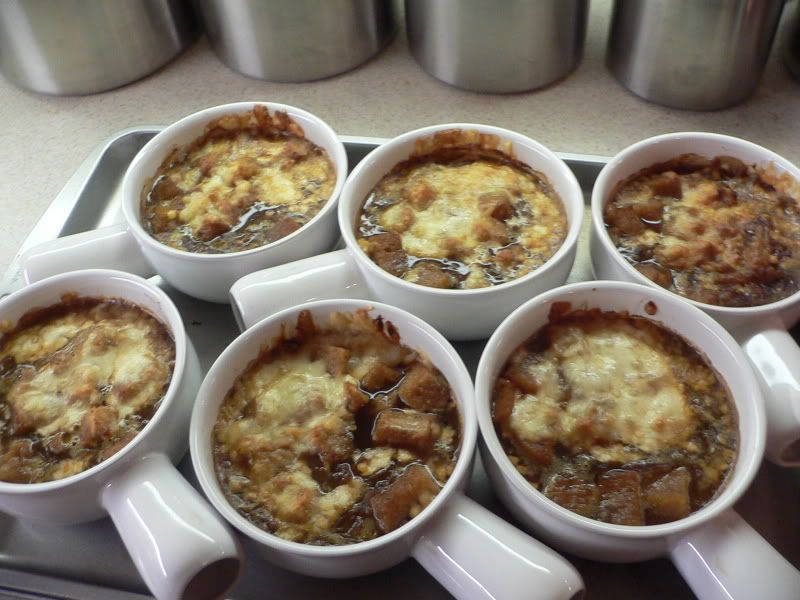 Go to Costco. Buy a box of frozen Plat Du Jour French Onion Soup, 6 to a box. Remove each soup cube from plastic and plop in ovenproof soup dish. Bake at 400 degrees for 40 minutes or until cheese is browned and bubbly. It's a No Brainer, but impresses guests who rave over it.
Skillet Green Beans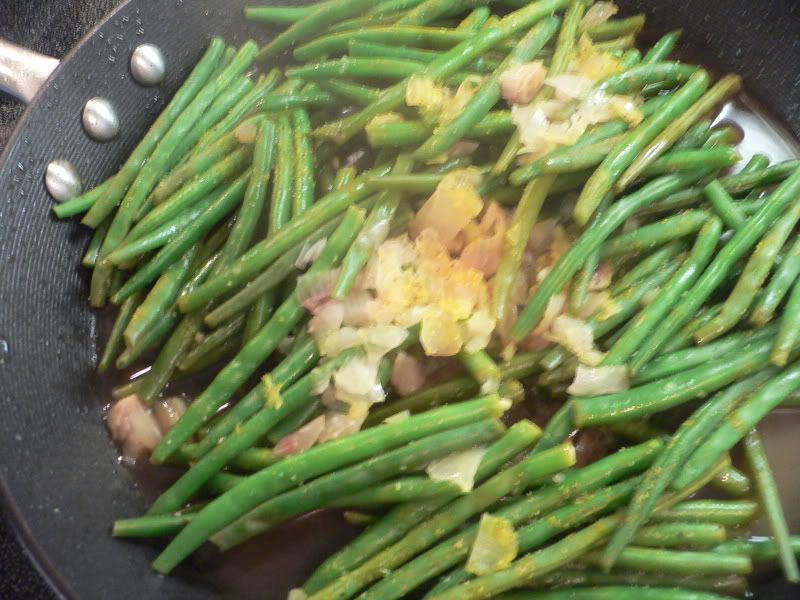 Snip ends from green beans. Sprinkle with lemon juice. Add a big handful of dice shallots and sprinkle with lots of Adobo Seasoning, and some pepper. Add 1/4 cup of water. Cover and steam until tender crisp. Uncover, cook out liquid, drizz;e with a tiny bit of olive oil. Place in serving dish.
Skillet Fingerling Potatoes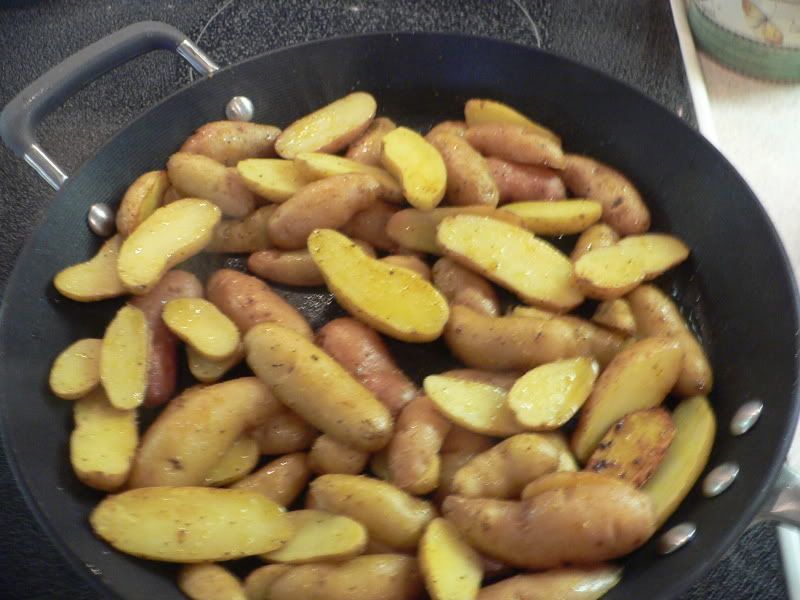 Once you remove the green beans from skillet, add sliced fingerling potatoes. Season with salt and pepper. Drizzle with EVOO and pan fry until browned and crispy.
Edith's Creme Caramel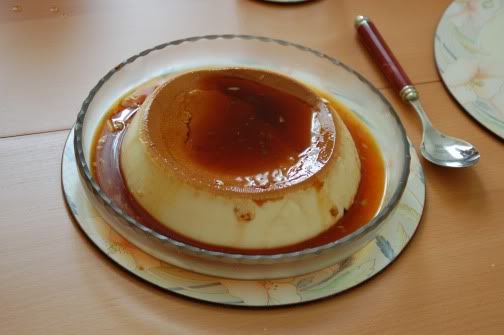 I once asked E for the recipe. She said, not in so many words of course, but I interpreted it as, if she told me she'd have to kill me. I'm still alive, it's still a secret. Thank goodness for French friends who cook and bring dessert.
Dana
|
Post a Comment
|