Sunday, April 7, 2013 at 1:39PM
We decided to christen the Mini by driving it up to Orlando to see the29th Annual All British Car Show. We thought it would be fun to meet other Mini owners as well as other Brits for John. There were over 200 cars there, the oldest being a 1929 Austin. No kit cars were allowed so every car was a British manufacture, lots of Jags and MGs, Triumphs and Morgans as well as a fair number of Rolls Royce beauties. We entered just to park with the Minis, but of course didn't compete. It was a great time for us as we drove up Friday late afternoon, stayed with DIL and grandkids while son was in NJ on business and drove back home this morning.
Here are a few photos. That's me in the first photo wearing my Union Jack sweater. If I had known John included me in the shot I'd have at least smiled. I bought that sweater last year at Covent Garden, paying a whopping 10 pounds for it. An American man at the car show offered me one hundred dollars for it because his wife wanted it! I was sorely tempted.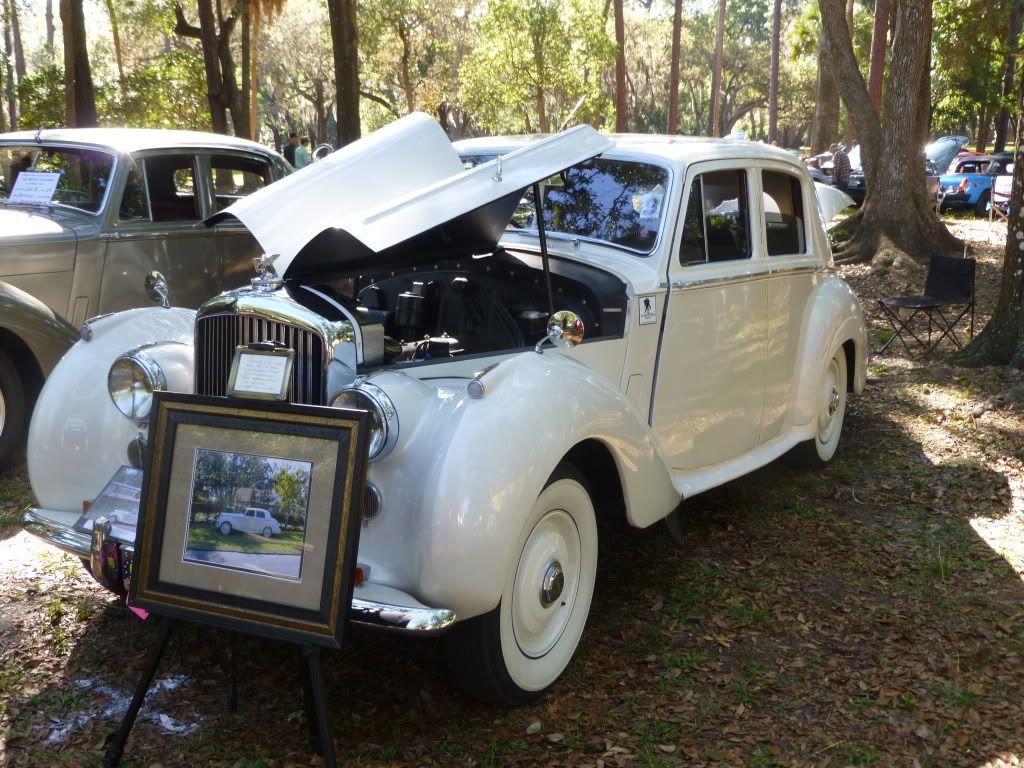 Dana
|
Post a Comment
|