Tuesday, June 11, 2013 at 8:38AM
I'm posting a recipe today. I'm posting two versions of it. The first is my tweaked rendition of the original recipe that I got from my English Sister-In-Law. In the first version, all measurements are U.S. and there are changes I made to the recipe. I will try to explain my changes and why I made them. The second recipe is the original UK recipe with metric measurements. It is exactly as I received it. I have included it so that my UK readers can get a feel for amounts and if they wish to use my recipe changes can change the metrics accordingly.
This is important...this wonderful dish is all about flavor, specifically Moroccan/Middle Eastern flavors...Cumin, Cinnamon, Corriander. It smells and tastes incredible. It is not "hot" spicy. Before you turn your nose up at it, I have never served this to anyone who has not raved about it, including those who refuse to eat creatively or try new ethnic dishes or have flat palates, namely my husband and father.
Moroccan Lamb Lasagna
*The recipe calls for ground (minced for those in the UK) lamb. Lamb is not as popular here in the US as it is abroad. Here, it's considered an "ethnic" food. We're the beef country...remember all those cowboy movies? I can find ground lamb here in Florida...but...only at Publix, only having been previously frozen and at the cost of $8.99 per pound. That's both shameful and outrageous. I've made the dish with ground round. It could also be made with ground turkey for you fataphobics. These are acceptable substitutes because really, in this dish, the spices carry the load for flavor. My personal workaround to the being too cheap to buy frozen ground lamb is to throw two lamb cubes into the pan. I buy mine in the UK as I've never seen them here, but they are also available via Amazon. You cannot tell that it isn't ground lamb. If you are a vegetarian, simply ignore the meat, increase the veg using what appeals to you.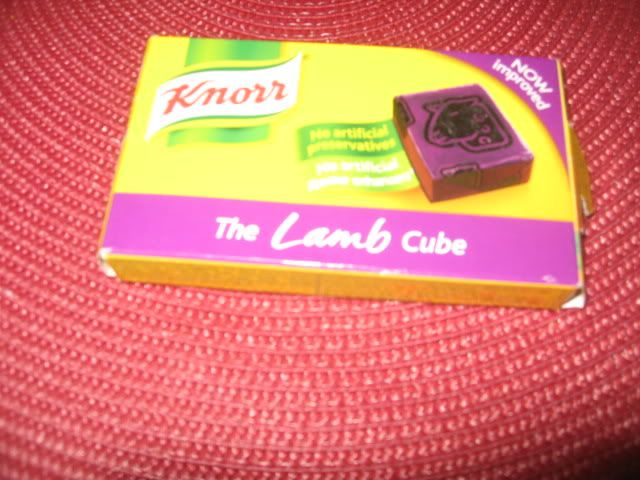 Filling:
1.5 lbs ground lamb or ground beef*
1 zucchini (courgette)
1 yellow squash
3/4 cup beef stock OR 2 lamb cubes and 1/2 cup water
1 cup dried apricots chopped
fresh baby spinach leaves
1 onion diced
2 Tablespoons Corriander
2 Tablespoons Cinnamon
2 Tablespoons Cumin
4 Tablespoons Tomato Paste
Salt and Pepper to taste
Bechamel Sauce:
4 Tablespoons Butter
4 Tablespoons Flour
3.5 Cups whole milk
salt
pepper
nutmeg to taste
Other Ingredients:
Oven Ready No Boil Lasagna Noodles
Breadcrumbs
Process:
In a large sautee' pan heat a small amount of oil and cook onion and squash until translucent...about 10 minutes. Add ground meat and spices. Cook until lightly browned. Add the cubes and water or stock, the tomato paste and the chopped apricots. Simmer for about 15 minutes.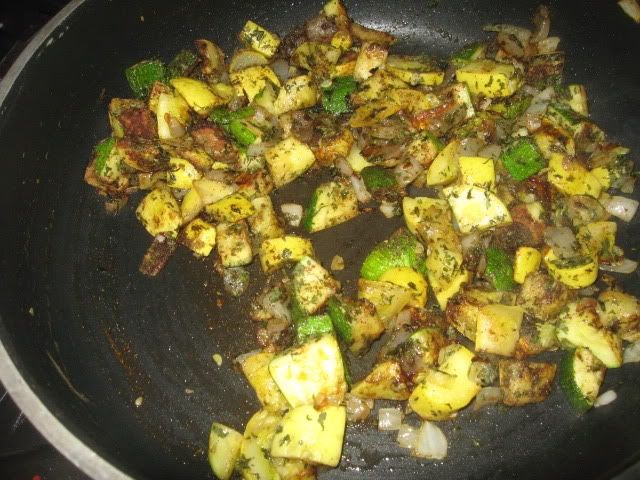 At this point, I dump the filling in a bowl. Why? Because it's time to make the bechamel and why dirty another pan? I do not put my cookware in the dishwasher but the bowls, well of course. Call me lazy! On to the bechamel we go.
Melt the butter. Add flour and stir until a smooth paste is formed. Slowly add milk. Cook over medium heat until thickened and bubbly. Add salt, pepper and nutmeg to taste (I use 1 Tablespoon).
Assemble the lasagna. Lightly spray pan with cooking oil. Start with a thin layer of bechamel. Top with noodles.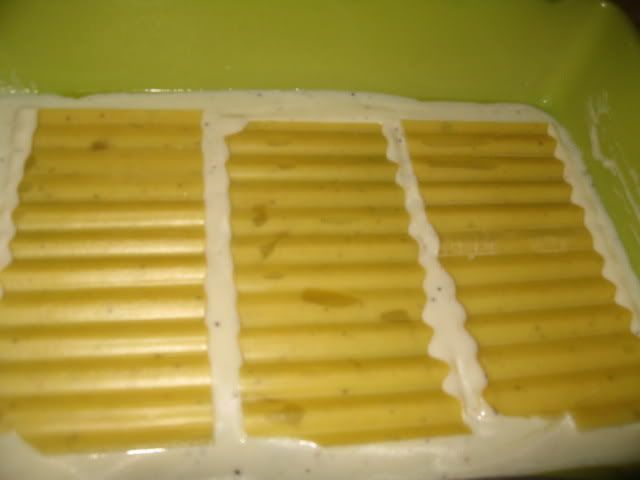 Add a layer of filling.
Top with bechamel and then noodles again.
Keep going until you either run out of ingredients or you run out of baking dish. My lasagna dish is deep so I get 4 layers. Finish wiith a layer of bechamel. Top with breadcrumbs drizzled with a bit of olive oil.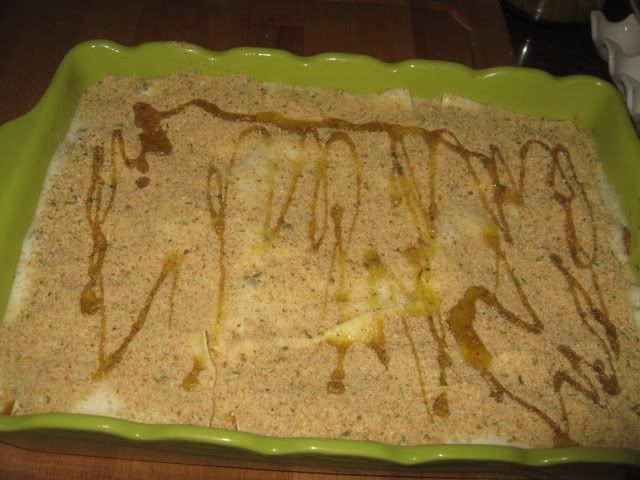 Bake in a 350F oven for 30 minutes or until bubbly and browned. Let sit 10 minutes before cutting and serving.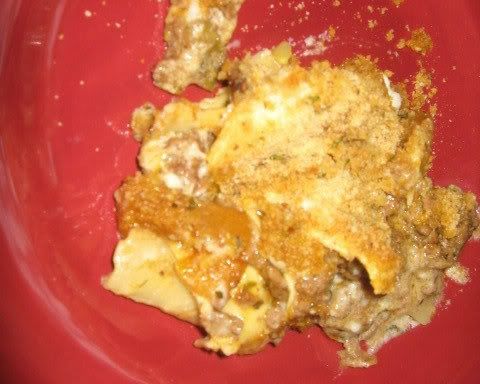 ---
Morrocan Lamb Lasagne (English Version)
Ingredients
500g minced lamb
1 medium onion, finely chopped
75g butternut squash, diced
1 tsp each ground cumin, coriander and cinnamon
300 ml (1/2 pint) hot lamb stock
75g dried apricots, roughly chopped
2 tbsps tomato puree
200g baby spinach
40g butter
40g plain flour
450 ml (3/4 pint) milk
¼ tsp ground nutmeg
6 lasagne sheets
2 slices brown bread, crumbed
2 tbsps olive oil

500
g minced lamb
1
medium onion, finely chopped
75
g butternut squash, diced
1 tsp
each ground cumin, coriander and cinnamon
300
ml (1/2 pint) hot lamb stock
75
g dried apricots, roughly chopped
2 tbsp
s tomato puree
200
g baby spinach
40
g butter
40
g plain flour
450
ml (3/4 pint) milk
6
lasagne sheets
2
slices brown bread, crumbed
2 tbsp
s olive oil
Instructions
Pre-heat the oven to, Gas Mark 4, 180°C, 350°F.
Heat the oil and fry the onion and squash until softened – about 10 minutes.
Add the spices and lamb and brown for 6 minutes.
Add the stock, apricots and tomato puree.
Simmer for 20 minutes, stirring occasionally.
Take off the heat and stir in the spinach.
Make a white sauce, by the roux method.
When thickened, stir in the nutmeg to flavour the sauce.
Put a third of the sauce over the base of a lasagne dish.
Top with 3 lasagne sheets.
Spread the meat mixture on top.
Layer with a third more sauce.
Top with the remaining 3 lasagne sheets, sauce and sprinkle the breadcrumbs on the top.
Cook for 30 minutes or until the sauce is bubbling and the breadcrumbs are crisp.

Servings: 6
Dana
|
Post a Comment
|