Friday, July 17, 2009 at 7:34AM
Daughter and the boys flew out on Tuesday evening. It was POOF and they were gone, just as if they had never been here, as if we had imagined them.
Their plane left PBI at 5:00 PM. I had said to daughter, "Call me when you get home and let me know that you made it all right." She said that it would be quite late east coast time. I said, "I don't care. I'll go to sleep and if I don't answer the phone I'll go right back to sleep because I'll know you are all safely home." I went to bed early, around nine-thirty. I was exhausted. I couldn't fall asleep. I tossed and turned and did both some more. The last time I looked at the clock before dozing off it was midnight. At one AM, the ringing phone jarred me awake. I answered it, told daughter I loved her and was glad she was safely home with the boys. Then, I rolled over and tossed and turned and turned and tossed until I finallyy gave up on sleep and watched TV until husband got up at seven-thirty AM.
When husband came out to the kitchen I was perusing my Indian cookbook, A Taste of India by Madhur Jaffrey. I told him that I was really craving Indian food and was deciding what to make. He said, "Don't cook. You need a break. Let's call Peter and Anita and see if they'll join us for dinner at that nice little restaurant on Okeechobee. So we called. And they did want to go. It was wonderful, as always.
John lived in India for five years when he was with the embassy. Peter and Anita spent a month there a few years ago. I was the only one who has not experienced India first hand, yet they were all fairly tentative about what to order. The restaurant is immaculately clean. I am a fanatic about this. The owner and all staff were warm, welcoming and gracious. It was like entering someone's home as a guest. I know good food and I know what I like so I dove right in. I ordered a Pakora Platter (deep fried vegetable patties) for a starter. They all had Indian beers. We have always had good luck by following owners' dinner suggestions and have never been disappointed. We had the appetizers and four different dinners. Each meal was outstanding...a mild lamb shahi khorma, a lamb curry, lamb with palak (spinach) and boti kebab. We also ordered a basket of mixed breads, Buttered Nan, Garlic Nan and Battura. We had lots of laughs and lots of wonderful food.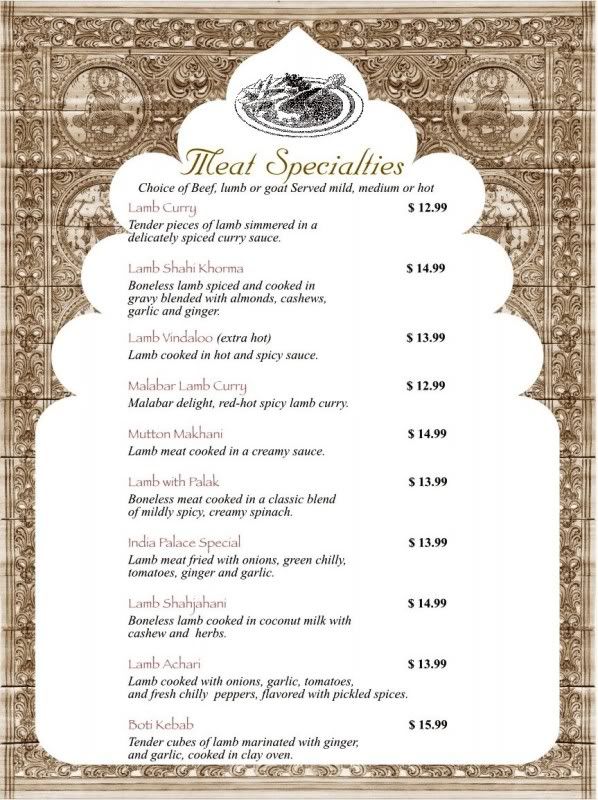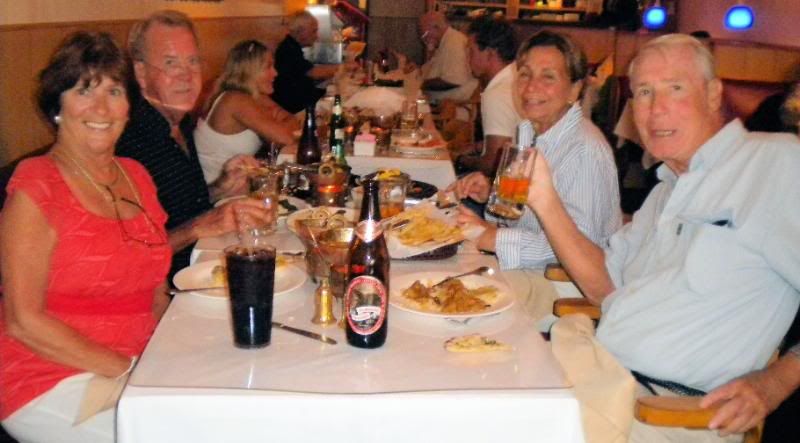 Dana
|
2 Comments
|