Thursday, September 23, 2010 at 8:23AM
This is our house...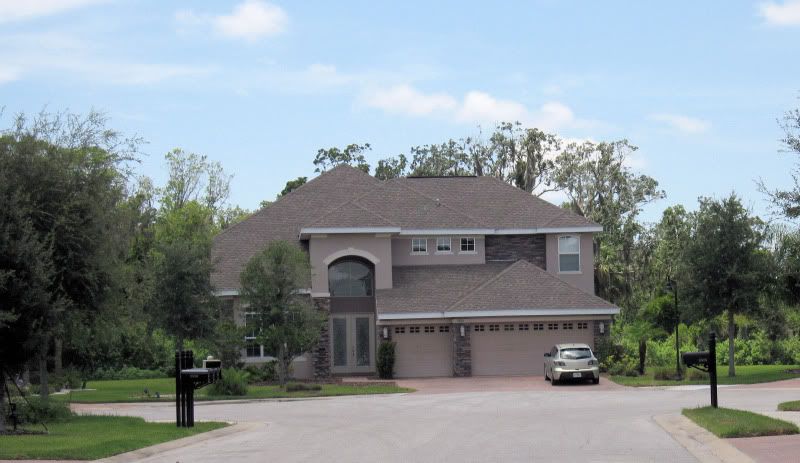 and this is our backyard...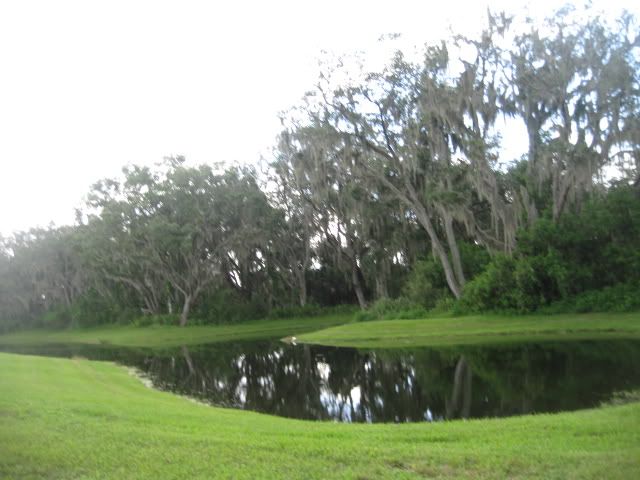 And these were our wild pigs...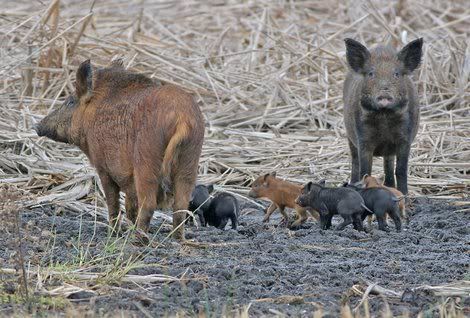 But two nights ago they did this to my neighbor's yard...
So today a man showed up with a truck with some cages and an ATV and he went back there and he rounded up the poor pigs and piglets. When I asked him where they were going he said he had a farm "down thar on SR70 down by Arcadia and I'll fatten up the big ones and raise up the littler ones 'cause I sell some jerky and sausage made from genuine wild pigs if you're interested in that kind of stuff."
When I told my neighbor how sad I was that the piggles would soon be someone's snack food, she said merely, "Wait 'til it's your lawn next time. It happens all the time and the developer has the pig catcher on retainer.You're the new kid on the block. You'll get over liking them just like I did."
I repeat...much sadness abounds here at Chez Dana. The neighbor is threatening to report the alligators next. Some people want natural Florida without the natural. For those people I offer a beautiful golf resort lakeside home on the other coast where everything is all manicured and picture perfect and no weeds or non-designer clothing is allowed. I know that the present owners are awaiting the perfect buyers...
Dana
|
7 Comments
|