Thursday, June 9, 2011 at 5:11PM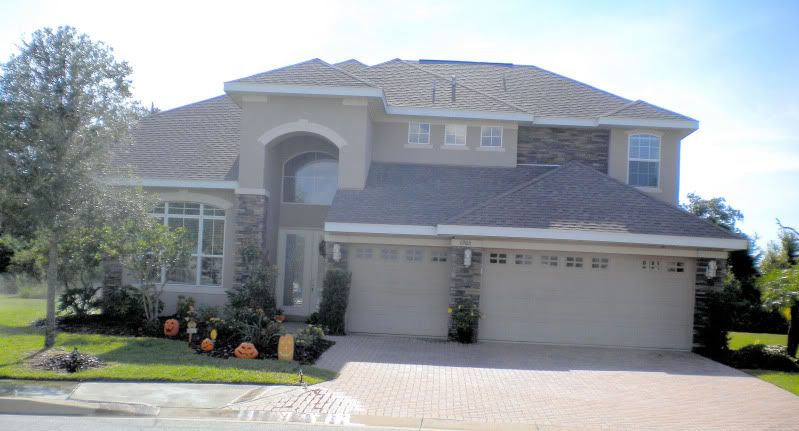 Agapanthus
Carissa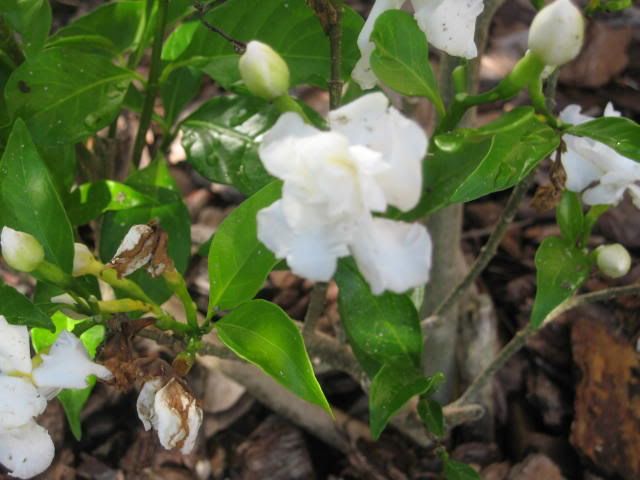 Gardenia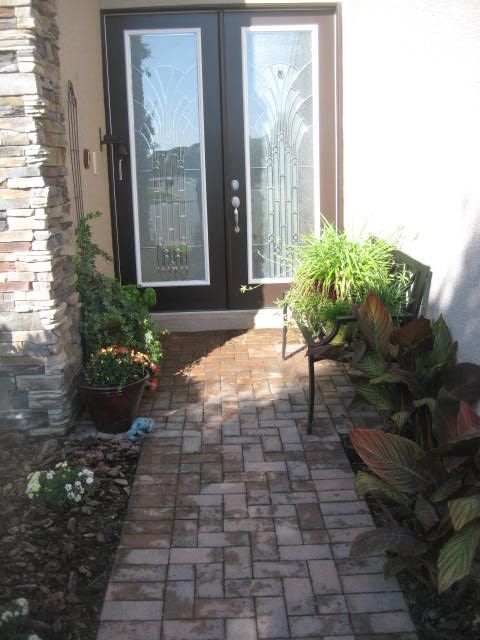 front entry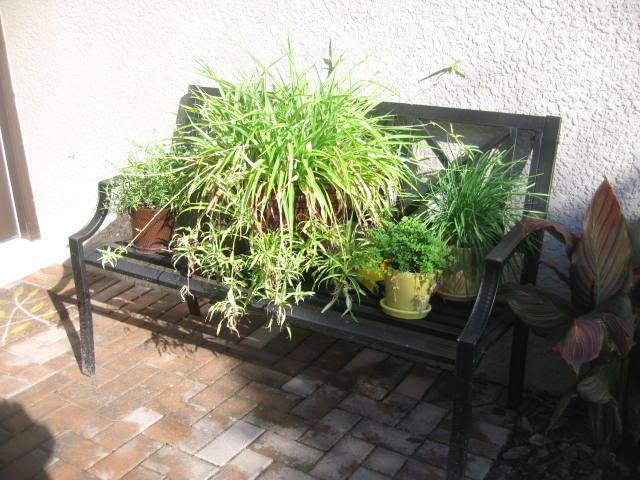 A metal bench I rescued serves as a home for potted herbs and a spider plant I got as a gift when my son was born in 1973. It is impossible to kill a Spider Plant!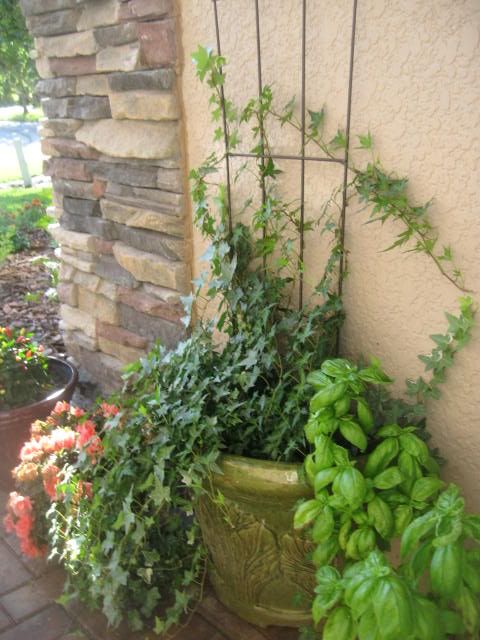 Ivy, Basil and a waning Azalea that needs to go to ground. It was for Mother's Day.
Miniature Peppers
We've planted the entire foundation on all sides with Virbunum to screen the AC Units and also the pool equipment
Backyard looking left
Bouganvilla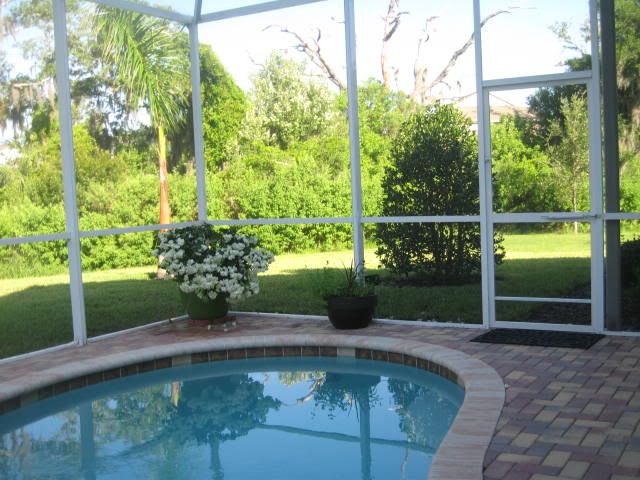 Backyard looking right
Pool straight back to pond/lake
My favorite tree
my beloved little fig tree
figs!!!!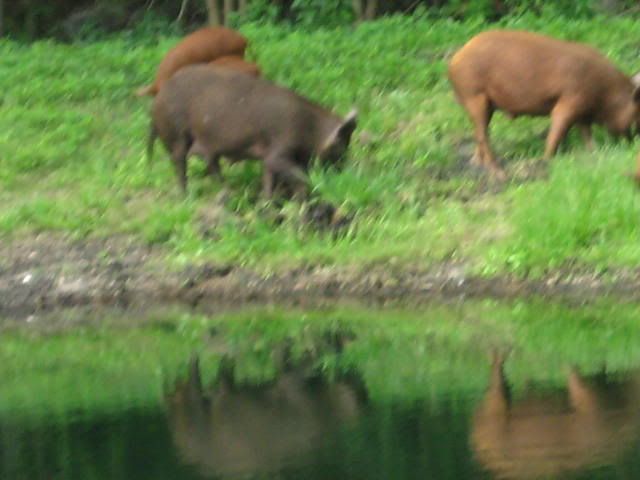 the piggles visited our pond/lake this morning as we had breakfast on the lanai