Tuesday, August 23, 2011 at 6:20PM
For some reason I have one of our old dining room chairs. We had ten chairs, two arm chairs and eight side chairs. I think when we sold the set, I kept two side chairs for some reason. When we moved here I only brought one chair. I have no idea where the other chair went and neither does John. Today I decided to paint and antique the chair for the newly decorated bedroom.
I began by using the leftover Parakeet primer. It needed two coats. Next has been one coat of a sample pot I had named Besalt. It's a sort of charcoal color. After everything cures over night, I'll paint a final coat of black matte tomorrow. Then I'll sand places to make the antique look showing the green underneath.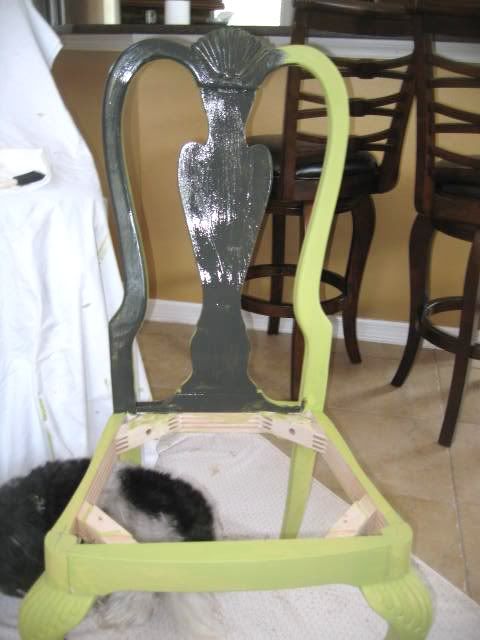 That black and white blob underneath the chair above is Klingon Rico napping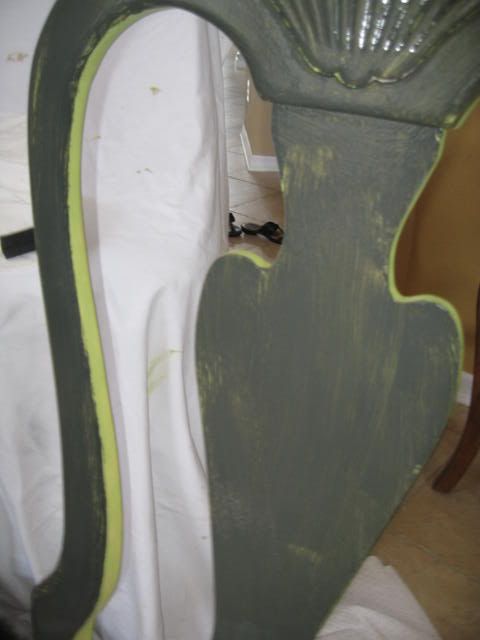 And this is the fabric I ordered for the seat
Dana
|
Post a Comment
|