Sunday, March 14, 2010 at 3:59PM
Months and months ago I promised to write up this recipe. I got distracted and forgot. This is a recipe for a very different type of lasagna than the type of lasagna most Americans make. I generically refer to it as a European Lasagna. The huge difference, in my mind, between European style and American style lasagnas is that American lasagnas, as I know them, use ricotta cheese blended with eggs, parsley, basil, salt, pepper, a bit of parmesan and a tige of sugar as a main ingredient. European Lasagna uses a scrumptious Bechamel sauce in place of the ricotta mixture. The substitution of the Bechamel for ricotta renders a less heavy, solid lasagna. When cut, the lasagna is slippery rather than chunky and blocky. Or, to quote my daugher-in-law when I served it last night at dinner, "Oh, it's silky and wonderful."
There is one further twist to this lasagna. The noodles are made with fresh pasta. WAIT!!! Don't panic. There is a cheat here, a fabulous work around. While my younger self might have slaved away rolling dough into paper thin lasagna noodle ribbons., I don't have the hands for it any more. I have, in the past, used Ronzoni no-boil lasagna noodles. They're good. They are not as rubbery as the lasagna noodles that must be boiled. But still, neither are fresh, certainly neither are paper thin. I have now discovered fresh Egg Roll Wrappers. Yes, you read that correctly. I find them in the fresh produce section of the grocery. They are sheets of fresh pasta, thin and lovely
There are only four basic components to the lasagna...the ragu (red sauce), the bechamel (white sauce), the pasta, the cheeses, the meat. OK...that's five, but except for my process in the case of this particular lasagna, the meat is really part of the ragu in most cases.
The Ragu
Listen, even though I make my sauce from scratch because it's so easy, if you have a jar sauce that you like, use it. I mean, I wouldn't, but you do what you conscience dictates. If you want to try my sauce recipe, it's easy.
2 cans San Marzano Crushed Tomatoes. I use these because I prefer a sweet sauce.
1 medium onion, diced
2 large cloves garlic, diced
some bay leaf (Laurel)
Fresh Basil (I keep Basil plants and usually grab 2 big branches)
salt and pepper
a glug of a deep red wine
about 3/4 cup of a good parmesan cheese (I use shredded grana padano and I throw in a rind of parmigana reggiano that I buy at Publix. They sell the rinds that would normally be waste. They're terrific for sauces and soups).
1 Tablespoon sugar
I sautee the onion and garlic in olive oil until onion is translucent, not browned. Add everything else and simmer for a few hours. I don't chop the Basil. I just add it whole and then remove it at the end.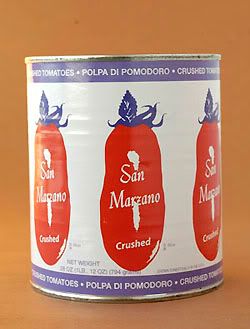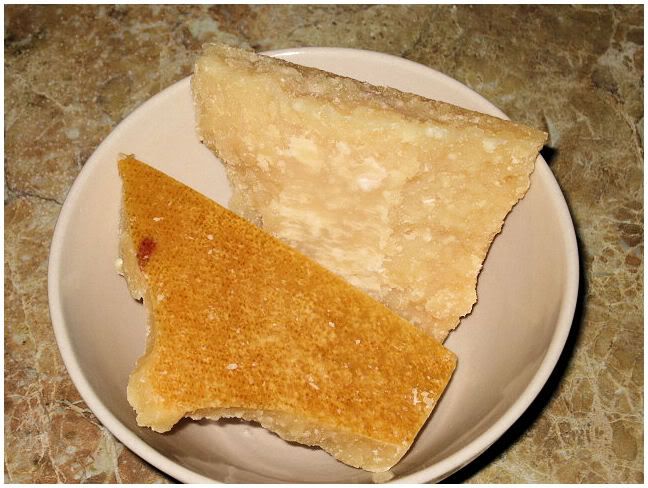 Bechamel Sauce
4 T unsalted butter (1/2 stick)
4 T flour
3 cups whole milk
salt
pepper
nutmeg
Melt butter, stir in flour, cook a bit. Add milk and spices, stir until thick and bubbly.
I added browned ground round to my sauce and I also browned up some Italian sausage. We're carnivores.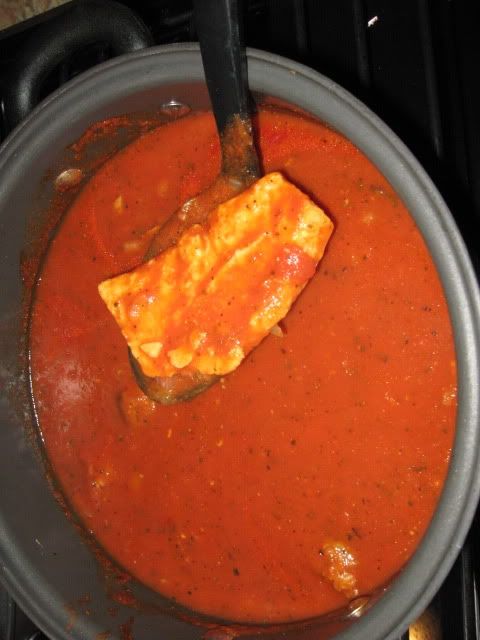 Process
Lightly spray bottom of lasagna pan with oil. Spread a thin layer of ragu. Top with a layer of egg roll sheets. Trim to fit if necessary. Spread with a very thin layer of Bechamel. Sprinkle with shredded Mozzarella and shreadded quality parmesan cheeses. Sprinkle with the sausage pieces. Top with a thin layer of ragu. Keep repeating layers ending with ragu and more cheese on top.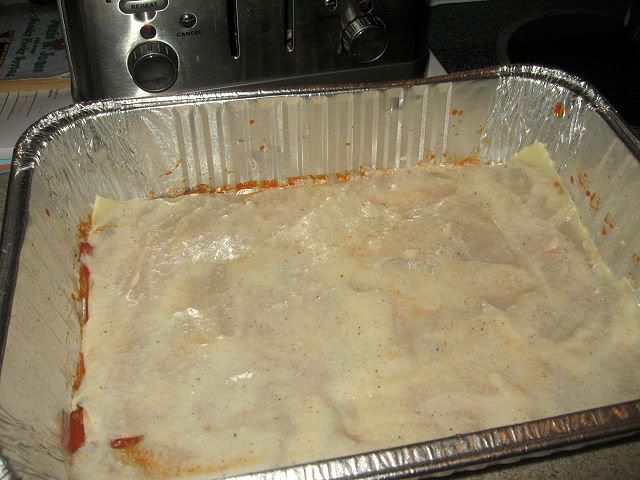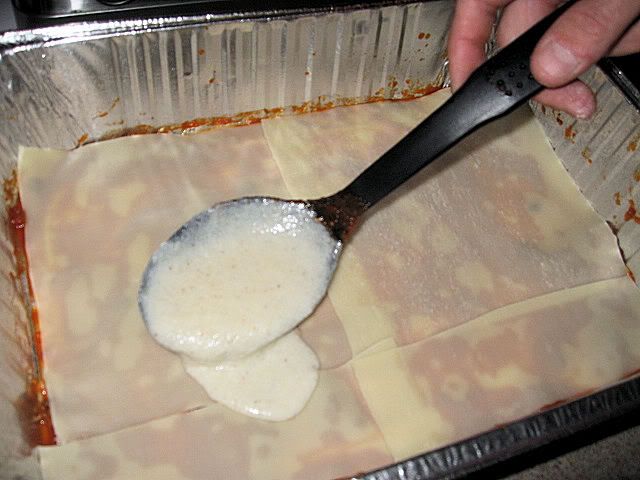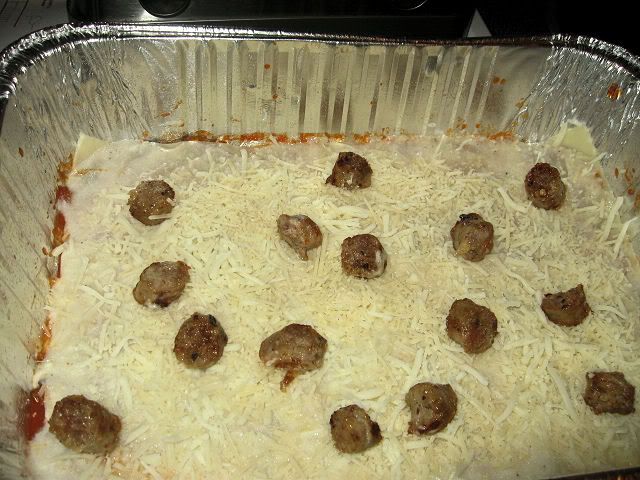 Cover tightly with foil. Do not allow foil to touch the lasagna. Bake at 350 degrees for 45 minutes. Uncover and bake 10 minutes longer. Shut oven off and leave lasagna 10 more minutes with door ajar.