Friday, October 9, 2009 at 7:37PM
We're still over here on the west coast of Florida. Everything has fallen into place and we've accomplished everything we set out to do as well as one special thing that was a serendipitous accomplishment. I can't wait to write about it, but tonight is not that night. It deserves special focus and will get exactly that.
The dogs have settled in. For five days Taffy refused to be in the same room with Rico. For three days she refused to eat or drink. She took to living in the shower...yes, really. I have the proof...
Rico, in his puppy innocence, never seemed to take it personally. He continued to follow her around sneaking kisses when he could, wagging his tail at her and generally being charming and sweet. Yesterday, Taffy moved to under the dinette table (there aren't all that many places to hide in a 30 ft travel trailer).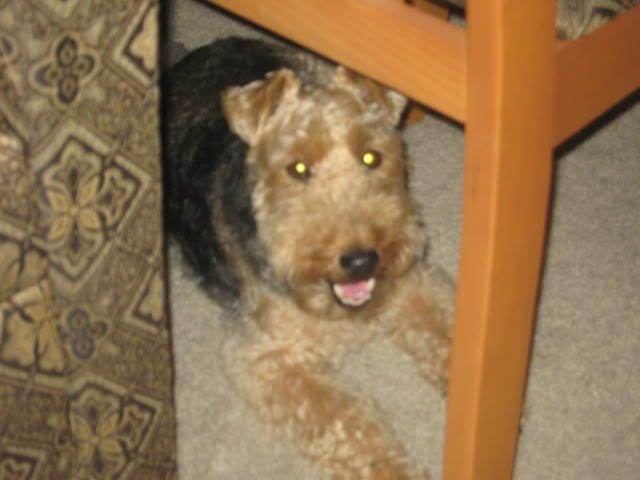 Last night Taffy finally ate and drank. She moved from under the dinette to the top of some stacked folded lounge chairs next to the sofa that Rico has appropriated as it was empty.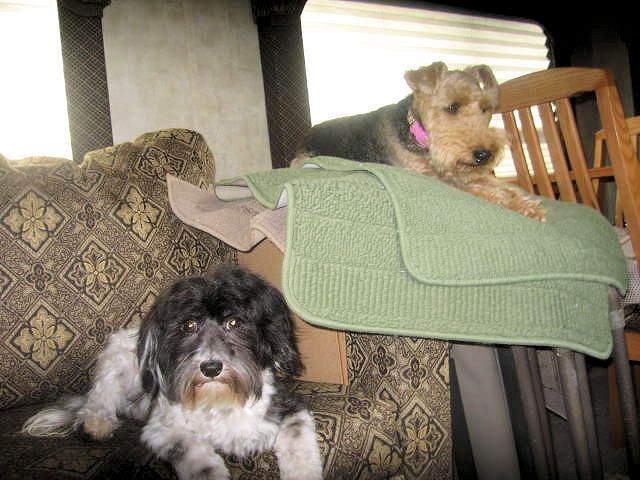 This morning,de'tente has been achieved. Taffy eats, drinks, sleeps and allows Rico to sniff and kiss. They share the sofa and share John. All is well in our little pack.