Monday, October 6, 2008 at 9:10PM
I recently became determined to make a crème caramel as good as my friend Edith's.Edith is French so has a genetic DNA gene-strand encoded advantage. Not to be easily dissuaded, I scoured recipes and combined two that ummm…I dunno, just felt "right."Husband and I always have big discussions about "intuitive" cooks vs. "cooks."He contends that I am an intuitive cook which he tries to explain as sort of like being able to draw or paint.I think it's just more a matter of lots of experience and an analytical mind.Who knows?If I do say so myself, my crème caramel was as good as if not slightly smoother than Edith's …shhhhhh….I took photos as I went along.
Swirl caramelized sugar (1 cup sugar, 4T water, bring to a boil and boil for about 5 mins until it turns a beautiful golden brown) around glass bowl
5 eggs (I always use jumbo eggs)and1/4 cup sugar
Wisk eggs with 1/4cupsugar, add 1 cup milk and 1 cup heavy cream, 2 tsp PURE vanilla extract (you cannot cook French and be a cheap cook! Why do you think French food is so good?)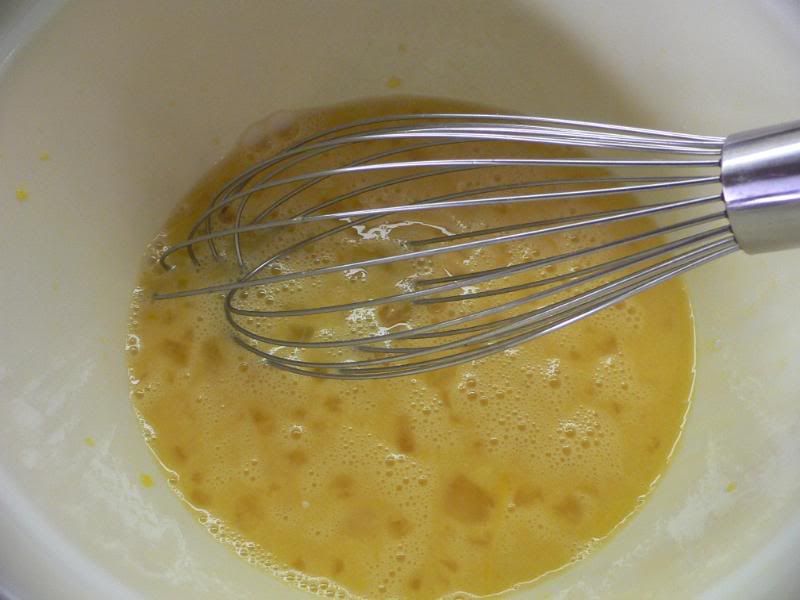 Bring the egg, sugar, milk, cream, vanilla mixture just to a boil and remove for heat. Use a good quality heavy pan and stir often. Cover and let sit for 20 minutes.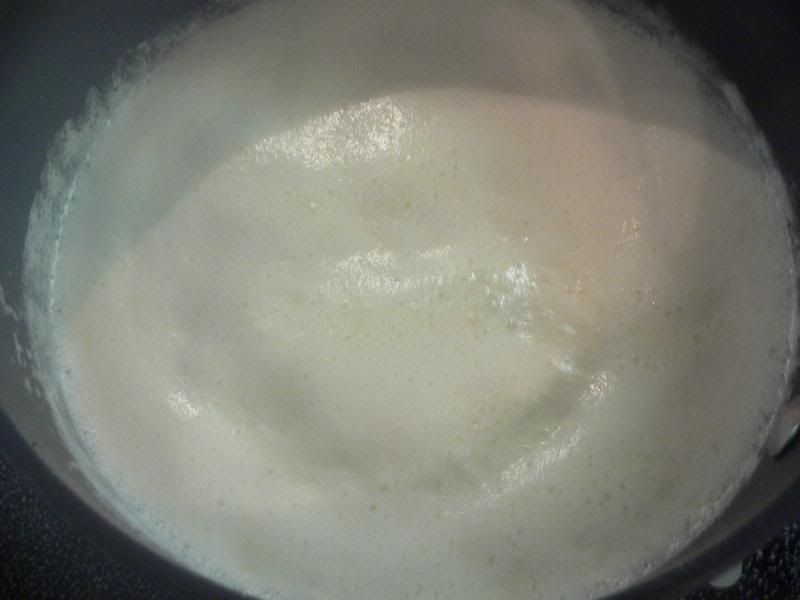 Place bowl of carmelized sugar into a roasting pan and fill with boiling water to halfway up the sides of the bowl. Pour the slightly cooled milk mixture into bowl with carmelized sugar. Cover with foil. Pop into a preheated 325 oven for about 40 minutes. I have a convection oven so your time may vary. That's why it has that big fan in the back...see?I could not exist without my convection oven.
Check for doness by inserting thin blade knife 2 inces from rim. Knife should come out clean. Do not overcook.
Cool for 30 minutes. Place in refrigerator for at least six hours or overnight. Remove from bowl by placing a plate over top of bowl and CAREFULLY flipping the whole kit and kaboodle over. Or if just for family and presentation isn't your thing (we can't all be as uptight as I am) just serve it out of the bowl in which it was cooked. VOILA'!!!!!!!!! NOTE: THIS WAS INCREDIBLY EASY TO MAKE...sort of like sex, once you get past the mystery excitement of it all when you're young, you realize that it was much ado about nothing (don't you love Shakespeare mixed in with sex talk and cooking recipes?)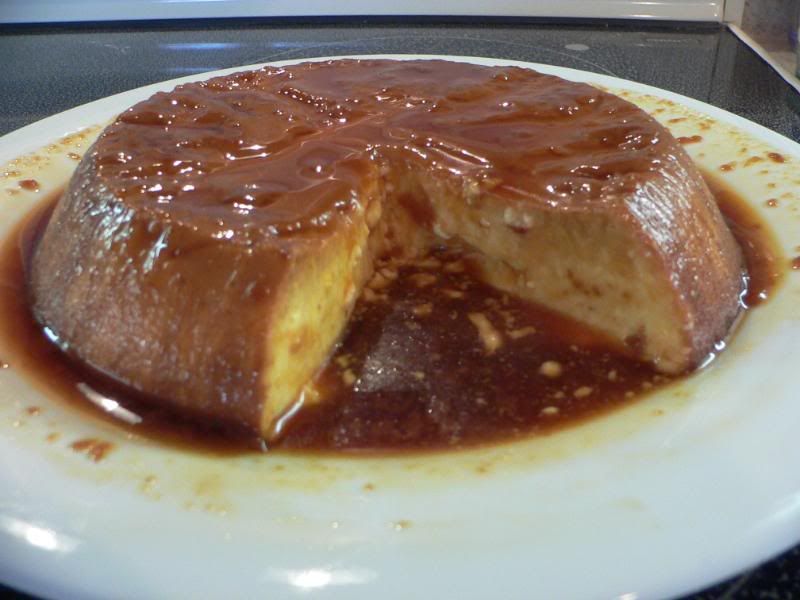 tagged
French cooking,
desserts
in
Food and Recipes