Saturday, May 1, 2010 at 2:23PM
We have been so very busy. We were home on the east coast for ten days. Internet was difficult. Then, on our way back to this cost, our realtor here called the mobile to say that everything for the short sale purchase here had gone through and that the bank wanted closing by May 5th!. That was obviously a mistake, no one can close in five days! So, we're working on that now. Then, it was off to the bank to do financial magic on Thursday. Yesterday was a blur. Today? Wonderful. I had read in the paper that a sand sculpture contest was taking place at Siesta Key. We need some beach time so over we went .
It was a wonderful morning for beach walking. We stumbled upon a beach wedding. How lovely. It was quite breezy, but the sun shone brightly and the sky was Florida blue.
After our beach walk and sand sculpture perusing, we had the most decadent breakfasts ever. Husband had steak and eggs accompanied by scalloped potatoes with cheese. I had a breakfast bowl that made Paula

Deen's

caloric nightmare recipes look puny. The bottom layer was sausage gravy, next a layer of the scalloped potatoes followed by a layer of ham, then 2 eggs over easy topped with chunks of biscuit and cubes of cheddar with all slipped under and gently kissed by the broiler to bubble and brown. It was orgasmic.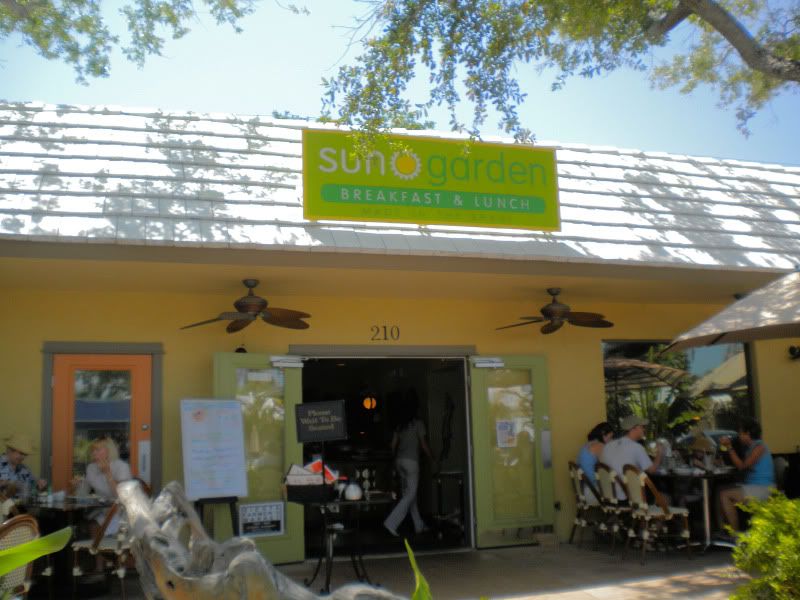 We had our car parked in the sun for almost three hours. This is what greeted us upon our return.. Never leave your animals in the parked vehicle.
Dana
|
Post a Comment
|
tagged
Sand Sculpture,
Siesta Key Florida
in
Florida